Yuna Community Crop Emerges as New Kind of Fundraising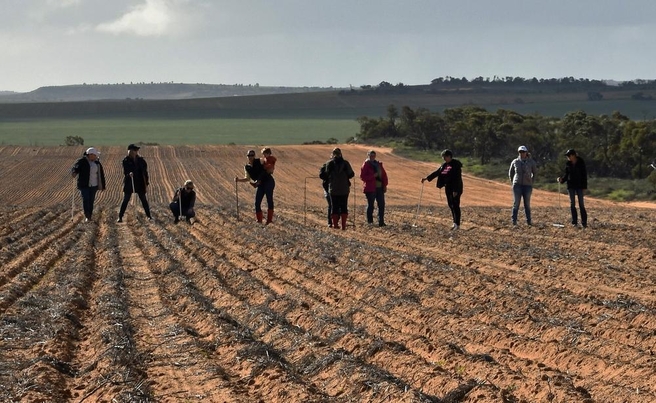 The Yuna P&C recently undertook a new kind of fundraising – counting canola emergence over 32 trial sites planted on the Yuna Farm Improvement Group (YFIG) community crop. The trial was funded by NEFF and COGGO, and is being run by YFIG. For the majority of the day there were 11 women and three children counting the trials, with more children arriving after school to help out.
Jasmyn Allen of YFIG explained that it is important that their children gain an understanding of how food comes to be on their plates. Lots of questions were asked throughout the day as women from agricultural and non-agricultural backgrounds came together to fundraise for the Yuna P&C. 
To read more click here.