Stakeholder Mapping Resources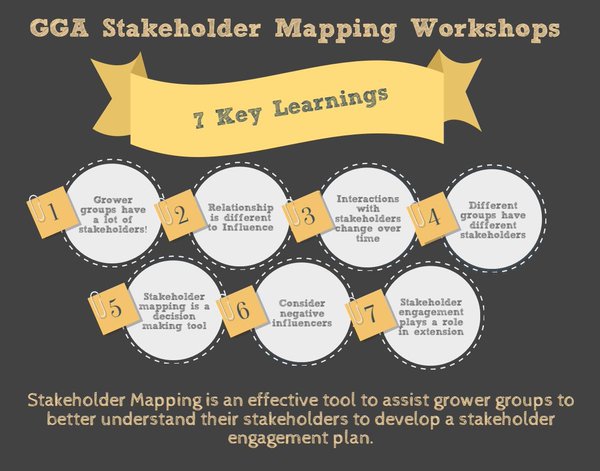 What are some of the important considerations to think about when undertaking stakeholder mapping with your organisation?
As a follow up from the Stakeholder Mapping workshops held alongside the 2016 Regional Meetings, the GGA has uploaded a discussion paper on their website to share key learnings captured during the workshops. The discussion paper is there to assist grower groups in undertaking their own stakeholder mapping sessions and in developing a stakeholder engagement plan going forward.
Click here to read more, and stay tuned for further resources to be released by GGA over the coming months, including 'How to run a stakeholder mapping session' and 'How to develop an effective stakeholder engagement plan'.