National Grower Group Summit And GGA Annual Forum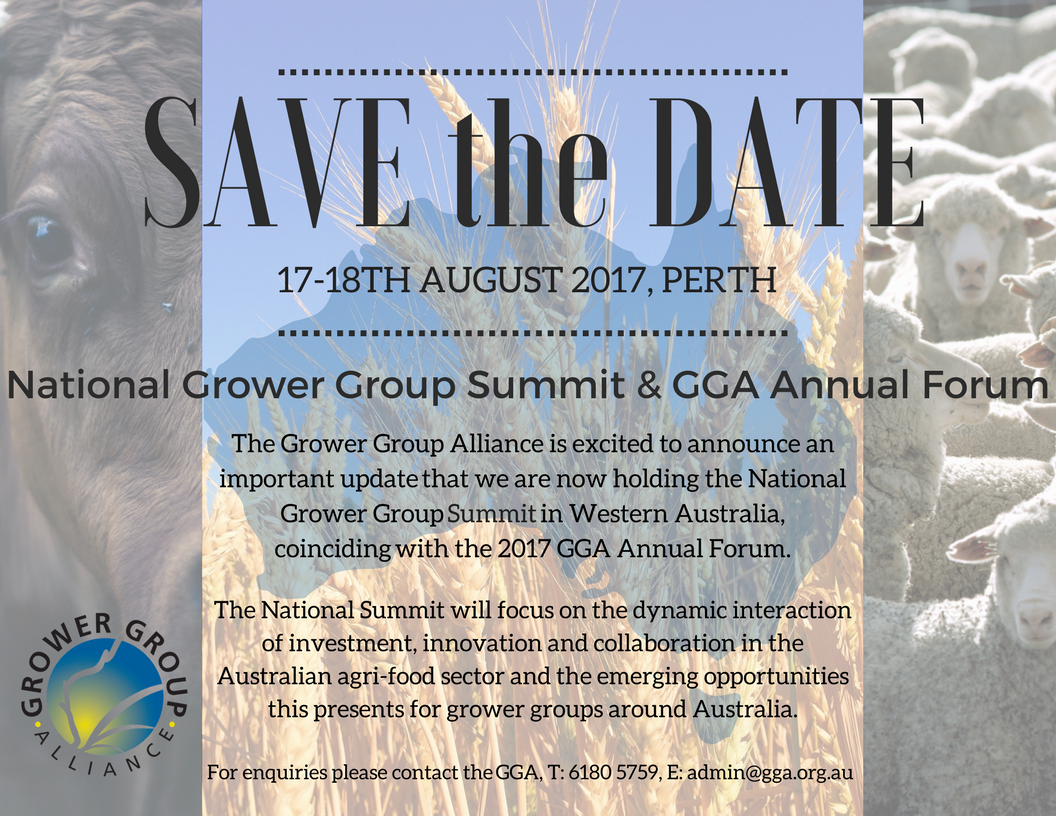 Thursday 17 – Friday 18 August 2017
The GGA are excited to announce that in 2017 the GGA Annual Forum will now coincide with the National Grower Group Summit, to be held here Western Australia.
Stay tuned for more details to come in the next month. For more information contact the GGA staff at the office, T: (08) 6180 5759, E: admin@gga.org.au.