Celebrating 35 Years of Farm Improvement at Corrigin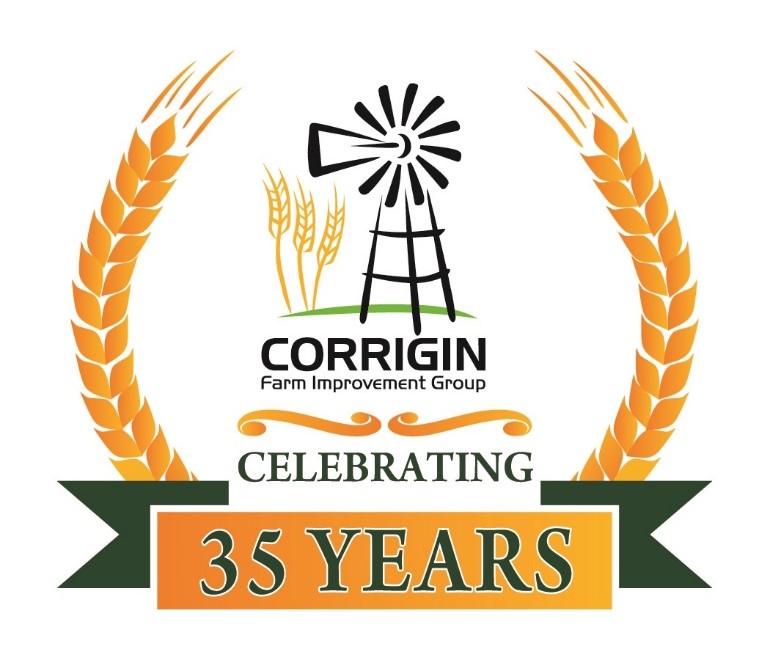 In 2016, Corrigin Farm Improvement Group (CFIG) are celebrating the impressive milestone of 35 years as a grower group!
CFIG is a community based not-for-profit grower group located in Corrigin, servicing a wide region of the central and southern Wheatbelt. Areas covered by CFIG include the Shires of Corrigin, Kulin, Kondinin, Bruce Rock, Narembeen and Quairading.
CFIG pride themselves on their many years of success, and recognise this achievement would not have been possible without the many devoted members who have run the organisation in this time.
Currently, the group has a committee of 14 representatives and a membership of 110 farming business. It group is made up of a diverse collection of driven members and committee who work tirelessly to present range of events that provide a balance between information provision and social interaction for its members.
CFIG's long and proud history dates back to their establishment in April 1981. A group of local farmers had attended a Kondinin Farm Improvement Group seminar at Hyden, and after a few ales thought it would be good for Corrigin farmers to have a group of their own. During their first year, the group held a hugely successful spring crop inspection field day, an event that has continued every year since.
A great deal of time, energy and resources have gone into the running of countless events over the last 35 years, from seminars to field walks, bus trips, field days and more. There were the AgriChem days held in 1991 and 1993, the CFIG Lupin Pod to Bin days, AgriGuidance Sessions and various in-paddock trials. The topics covered by so many events are endless, but have ranged from on-farm productivity and new technologies, through to encouraging and supporting the social wellbeing of farmers in the region.
With another bumper year for trials and projects ahead in 2016, the future of CFIG continues to look bright. Members are engaged and involved in all aspects of the group operations. They are excited for new upcoming ventures such as the eConnected Grainbelt project and investigating cost effective ways to tackle non-wetting soils, 
All the usual CFIG annual events are in store for the coming season, so keep an eye out for their Winter Field Walk in July and Pasture Field Walk in September. Additional events making their way onto the calendar this year include the Risk Management for Farming Businesses Seminar, the Local Women in Agriculture Event, and a members' Bus Tour.
And finally, a special Spring Field Day will help the group celebrate their achievement of 35 years. This will be a fantastic opportunity for past and present members to join in and share memories of the group from their 35 year long history.
For more information on the Corrigin Farm Improvement Group click here or contact Veronika Crouch, T: 0476 046 100, E: cfig@cfig.asn.au.