Annual Forum Wrap: Collaboration the Key to Success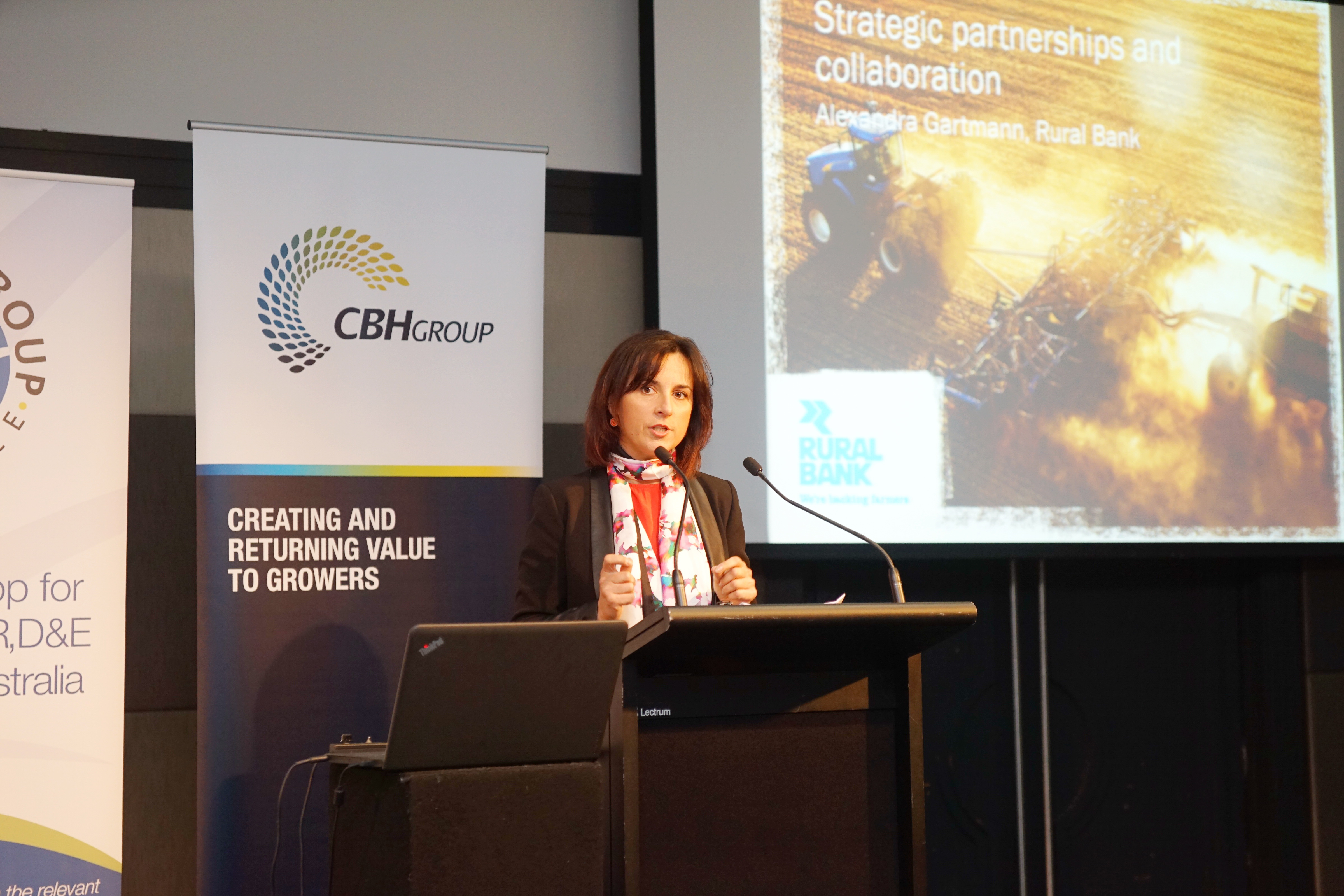 Thank you to everyone who attended the 2016 Grower Group Alliance Annual Forum on 19 August. The day was a great success with participation from 105 people from across a range of grower groups, research institutions, government, agribusiness and other agricultural and not-for-profit sectors.
Held at the Rendezvous Hotel in Scarborough, the 2016 event saw both a change of location as well as a change of format, with attendance open to all those interested in participating in the network, rather than the invitation only arrangement from previous years.
The theme of "Collaboration – Value – Success" was chosen to showcase the importance of collaboration within the agri-food sector, and this was a strong message carried throughout the Forum. Key messages included the importance of communication and networks, encouraging working with partners for long term success/impact, and an emphasis on local and relevant research and outcomes for farmers.
The Inaugural Grower Group Award for Excellence was presented at the Forum to Yuna Farm Improvement Group and accepted by president Brady Green. The award was proudly supported by the Grain Industry Association of WA (GIWA). Click here for more information about the award.
All information relating to the 2016 GGA Annual Forum can be found on our website, including presentations, videos, program, photos, media releases and more. Click here to read more.
The GGA would like to thank our event sponsors CBH Group (Gold Sponsor), GIWA (Silver Sponsor) and GRDC Online Farm Trials (Bronze Sponsor). The GGA is funded by DAFWA through Royalties for Regions, making activities such as the Annual Forum possible.