2017 GGA Regional Meetings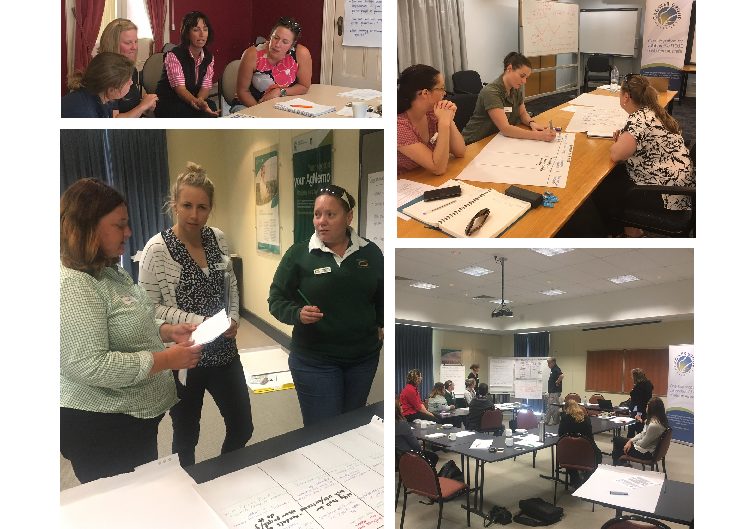 The GGA Regional Meetings took place in four locations around WA during February and March. Despite it being an incredibly busy time (particularly with some ideal spraying conditions on the days of our meetings!) we carried out meetings in Merredin, Katanning, Ravensthorpe and Geraldton.
The Regional Meetings are most importantly a space for grower groups and their key stakeholders to come together to share information, ideas and tips as well as network with their peers. Across the four meetings held we were thrilled to have 15 grower groups, 6 NRM groups and 4 biosecurity groups represented, as well great input and support from DAFWA, MLA (WALRC) and GRDC (RCSN).
During the meetings, attendees participated in a workshop allowing groups and others to share information on three key organisational areas: governance tips and tricks; operational and communication tools; and skills and capacity. The workshop created a space for participants to openly share helpful and innovative processes and procedures to help groups and small organisations operate more effectively.
The information compiled from all meetings will be summarised and provided to groups over the coming weeks, providing a resource that outlines some of the key operational, governance and skills tips & tricks that groups are using around the state.