Grower Groups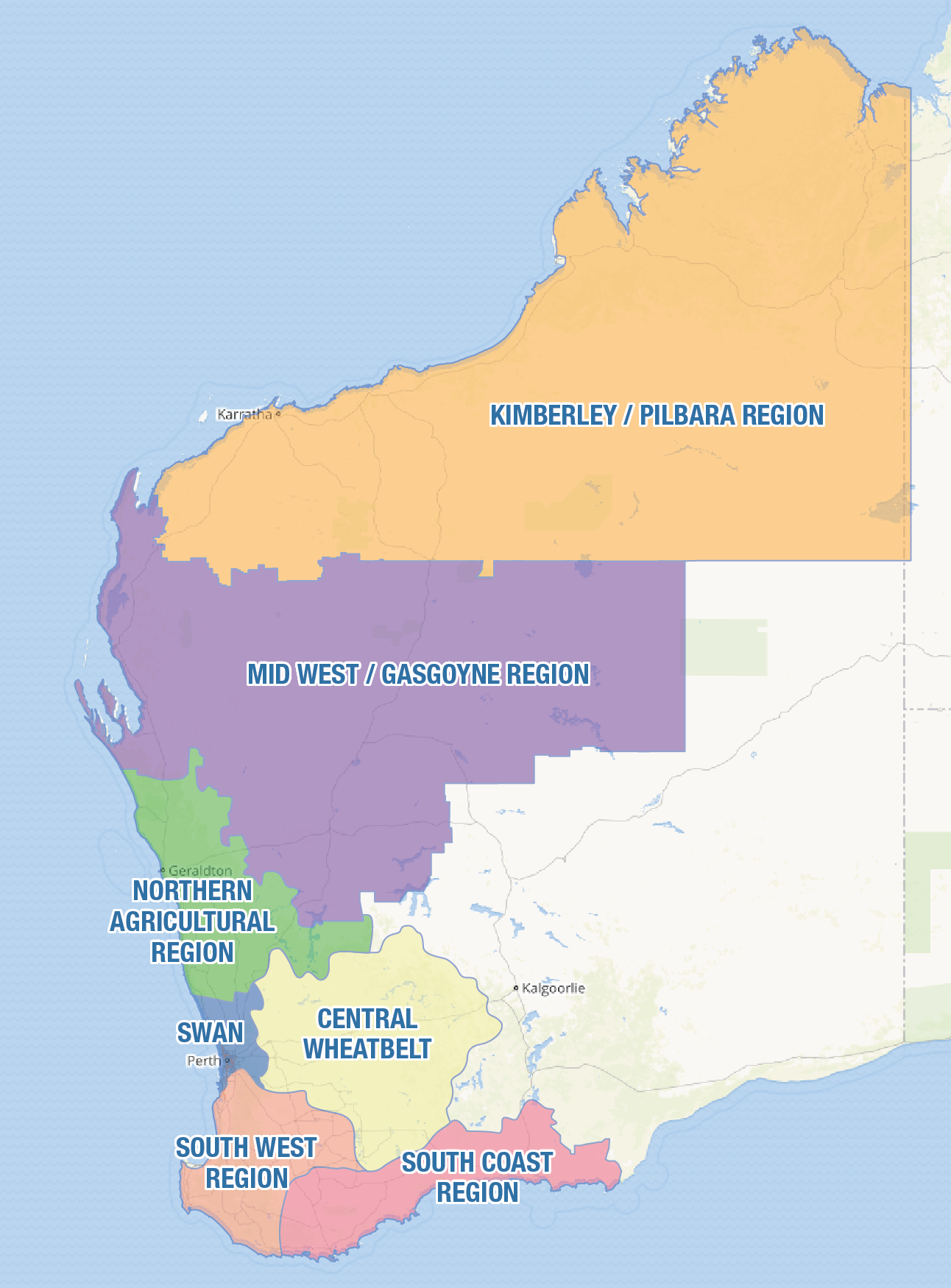 Click on the region to view all grower groups in that area.
For a full list of groups, click here. To access the pdf grower group map for WA click here. For a more detailed pdf map of south west WA, click here.
To join the Grower Group Alliance, you will need to address certain criteria and submit a group profile form. Click here for the criteria, and click here for a group profile form.