WA No Till Farmers Association
Description
Formed in 1992, WANTFA was built on the ethic of growers helping growers, and is now the largest agronomic grower owned and managed group in Western Australia. It is also the only W.A. group that solely focuses on conservation agriculture (no-tillage and zero-tillage systems). WANTFA endorses farming practices that support the following principles: limited soil disturbance, permanent ground cover, diverse rotations and reduced compaction.
Current Activities
Precision placement pelletised compost
Stubble management for frost
Crop sequencing
Dry seeding
Extension and outreach
Summer cropping
Past Activities and Accomplishments
Group attributed to the rapid adoption of no tillage farming in WA.
Sponsors
Bayer, CSBP, NDF, ADM, Prime Super, Farm Weekly, CBH, Baliwick Legal, Agrimaster, Agrex, Grain Growers, Trimble, Rural Focus
WA No Till Farmers Association
Cunderdin, Western Australia, Australia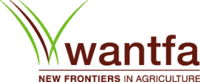 Number of Members
450
Shires Covered
Statewide