North Stirlings Pallinup Natural Resource Group
Description
The North Stirlings Pallinup Natural Resources (Inc.) comprises people who are committed to improving the sustainability of the region and its members.  To achieve this they:
Bring together people, organisations and information so that communities in the North Stirlings Pallinup Region are able to drive the better management of natural resources resulting in social, economic and environmental sustainability.
Inspire current and future generations through coordination, education and example, the benefits accruing from sustainable management of the region's natural resources.
Current Activities
Biodiversity Fund Restoring Gondwana – 4 year conservation project due for completion June 2016. Focused on revegetation, protecting remnant vegetation and promotion of conservation
National Landcare Program NLP-04-NSP – 3 year project focusing on implementing recovery actions for protected species and improving soil health through sustainable management practices.
State NRM Community Action Grant A15148 – Emerging weeds and their management in the North Stirlings Pallinup
State NRM Community Action Grant A15097 – Restoring our Region's Natural Assets – revegetation on the Pallinup River
Red Card for Red Fox Feral Control – 3 year project with South Coast NRM to host a fox and cat shoot in the Shire of Gnowangerup each year, and subsidise the purchase of 1080 baits for landholders.
South West Catchments Council Pastures Trial – Demonstrating establishment and species selection for revegetation of partially saline land using saltbush and pastures, eg. Tall wheat grass, balansa clover, Lucerne, tedera, messina.
Young Farmer Tour – currently planning the 3rd Young Farmer Tour for 20-30 attendees to create networking opportunities, understand the supply chain for their produce and improve their business management skills.
Pallinup Partners – Women in Farming Enterprises. Enabling women with a desire to contribute to their farming businesses to help improve farm profitability and sustainability.
25th Anniversary Landcare Grants Project 284 – Improving Soil Health of Sandy Duplex Soils.
Past Activities and Accomplishments
Completion of Australian Government Land Sector Package Project – enhancing biodiversity and revolutionising revegetation techniques. 3 year project valued at $1.2 million
Successful partnership with Yongergnow to achieve the following outcomes in feral management since 2013: 365 foxes, 13 cats and 122 rabbits shot through community shoots. 660 fox baits and 36kg of rabbit baits laid.
Natural Resource Management Officer admitted onto the board of the Yongergnow Australian Malleefowl Centre, Ongerup.
Participation on the organising committee of the GRDC WA 2016 Grains Research Updates Katanning for the Albany Port Zone.
Sponsors
Rabobank, Agrimaster
North Stirlings Pallinup Natural Resource Group
Borden, Western Australia, Australia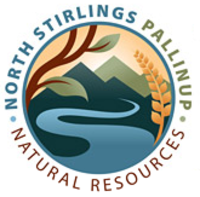 Number of Members
60
Shires Covered
Gnowangerup, Broomehill-Tambellup, Cranbrook