Liebe Group
Description
The Liebe Group was established by a small group of progressive farmers in 1997 in order to address the concern of the local area (Buntine/Wubin area) being isolated from existing agricultural research and development. The group has since expanded to include farm businesses located in the Dalwallinu, Coorow, Perenjori and Wongan Ballidu Shires
One of the Liebe Group's main achievements has been the quality and amount of information it has been able to present through field days, workshops, annual R&D results publication and results from project work conducted since its inception.
The group's objectives are to conduct high-priority research, development, implementation and validation; provide information, education, skills and training opportunities for members and wider community; target specific industry bodies and community media to raise awareness of successes in the agriculture industry and the needs of farmers; maintain sound financial base of the Liebe Group; support and maintain high performing staff; and follow corporate governance strategies correctly and maintain group.
Current Activities
GRDC: Working together to deliver multiple benefit messages to growers through a whole systems approach to soil management. Improving management of soil acidity.
Subsoil constraints led by DAFWA, GRDC funded.
Demonstration of Lebeckia and Tedera.
Soil Biology Trial.
55 trials and demonstrations.
3 major field days and various workshops annually.
Various monthly extension materials e.g. Newsletter, E-news and Farm Weekly.
Past Activities and Accomplishments
19 years of operation in 2016
Strong research collaborations with UWA, CSIRO, GRDC, DAFWA, Curtin University & Department of Agriculture
Strong partnerships with local agribusiness organisations
Successful implementation of GRDC and DAFF projects which deliver benefits to farm businesses.
Successfully run, well attended annual events including: Crop Updates, Women's Field Day and Spring Field Day.
Liebe Group Partners are an integral facet of the success of the group. Liebe Group would like to thank all sponsors and partners including Diamond Sponsors Rabobank, CSBP, CBH and RSM
Sponsors
Diamond Sponsors: Rabobank, CSBP, RSM Bird Cameron, CBH Group
Liebe Group
45 Johnston Street, Dalwallinu WA 6609, Australia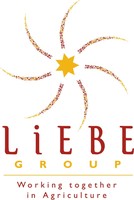 Committee
Executive Officer: Bec McGregor
T: 08 9661 0570
M: 0425 871 724
E: eo@liebegroup.org.au
A: PO Box 340, 58 Johnston St, Dalwallinu 6609
Chair: Ross Fitzsimons
T: 9664 2086
M: 0427 642 086
E: randlfitz1@bigpond.com
Vice Chair: Alex Keamy
M: 0427 637 466
E: edawa@activ8.net.au
Secretary: Katrina Venticinque
T: 08 9661 0570
E: admin@liebegroup.org.au
Number of Members
120 Farm Businesses
Shires Covered
Dalwallinu, Coorow, Perenjori, Wongan Ballidu Shires