2015 Annual Forum
The Grower and Researcher Annual Forum is a unique event with an agenda specifically designed to promote interaction between researchers, industry and grower groups, with opportunities to develop collaborative partnerships.
Practice Change to Profit: Supporting Effective Grower Groups
The 2015 Forum was held on Thursday the 6th and Friday 7th of August. This year's forum, featured presentations from Dr Tamika Heiden, Neels Botha, and Robyn Henderson as well as speakers from grower groups, industry and research organisations.
Click here to view the Proceedings Book produced from the 2015 Annual Forum
2015 Speaker Presentations
Day One of the Annual Forum included speaker Natalie Bramble from Our Community, presenting Sponsorship 101 – how to develop a successful two way relationship. Following the Annual Forum, Natalie has made three resources available via this website, these include two training videos and a template attached to one video. Video one covers Collaboration while video two and the excel template covers Brand Impressions in addtion to the brand impressions template Natalie has also made available, a commutations plan template which can be accessed here. Please feel free to download all three resources for your own use.
Proud sponsors of the 2015 Grower Group Alliance Annual Forum:
Project Funder:

Gold Sponsor: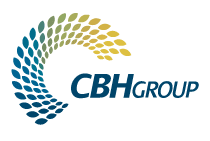 Silver Sponsors:
Bronze Sponsors:
Associate Sponsor: